System
| | |
| --- | --- |
| | This menu item is only available to server administrators. |
All relevant server system information can be found on this page.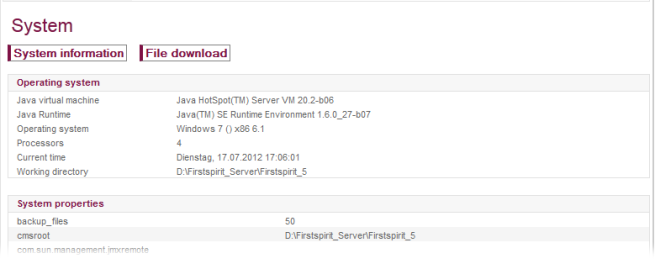 Operating system:information on the basic operating system is shown here, e.g. the JDK in use, the server operating system and number of processors.
System properties: the system properties (information on the directory paths, port numbers, class path, etc) are arranged here in a list.
The system properties shown are not configured in this overview; they are for informational purposes only.
System information: additional system information can be viewed by clicking on this button.
File download: Clicking on this button opens the file selection dialog of the server log directory (.../server/log). The server log files (fs-server.log) and other log files that are not available via ServerMonitoring can be downloaded here (fs-gc.log, for example).