FirstSpirit ServerMonitoring
The browser-based FirstSpirit ServerMonitoring is a web application used to monitor the FirstSpirit server. This application is used to display the current operational parameters such as memory utilization, number of users and much more. FirstSpirit ServerMonitoring is operated via a web browser.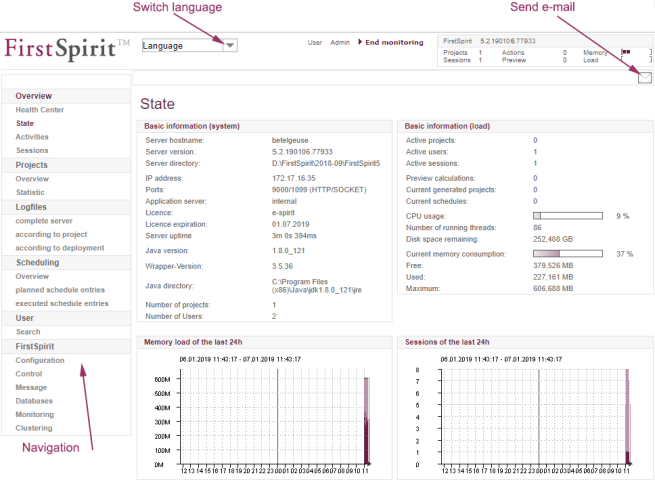 On the left-hand side of the screen is the FirstSpirit ServerMonitoring navigation area. Some menu levels have additional submenus.
Current server status information can also be sent via (text) e-mail.
| | |
| --- | --- |
| | Logging onto multiple FirstSpirit servers simultaneously with the same host names (e.g. myServer:8200 and myServer:8400) via a web browser is not supported. |
| | |
| --- | --- |
| | The complete range of functions available to server administrators is documented here. Project administrators also have access to FirstSpirit ServerMonitoring, but not all menu levels are available to them. |