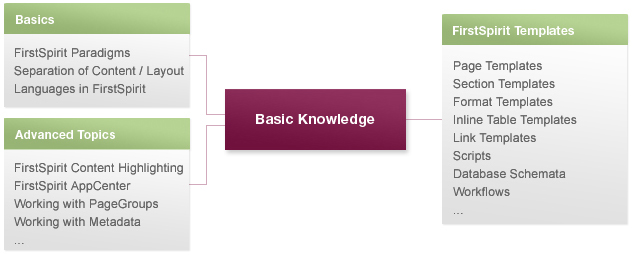 The basics of template development
The strict separation of layout, content and structure is one part of the basics of working with FirstSpirit. Here, FirstSpirit consistently supports multiple languages.
Every FirstSpirit project is based on what are called "templates". These are used as a type of framework or structure to link together all of a project's content. Templates are developed individually for each project. A distinction is made between different types of templates. FirstSpirit collects all templates of a project in the templates store. A brief introduction covering this topic can be found in the Composition of templates section.
Chapter First project (menu item Tutorials) serves as access point into FirstSpirit template development. It shows quickly and straightforwardly with the aid of an example project how projects can be realized efficiently with FirstSpirit.